Sponsored by Canadian social sciences research council, ReFiG, the XX+ Game Jam is aimed exclusively at women, transgender and non-binary people, to encourage diversity in the games industry. It recently took place in five different locations around the UK — with an international event held in Canada, at the same time.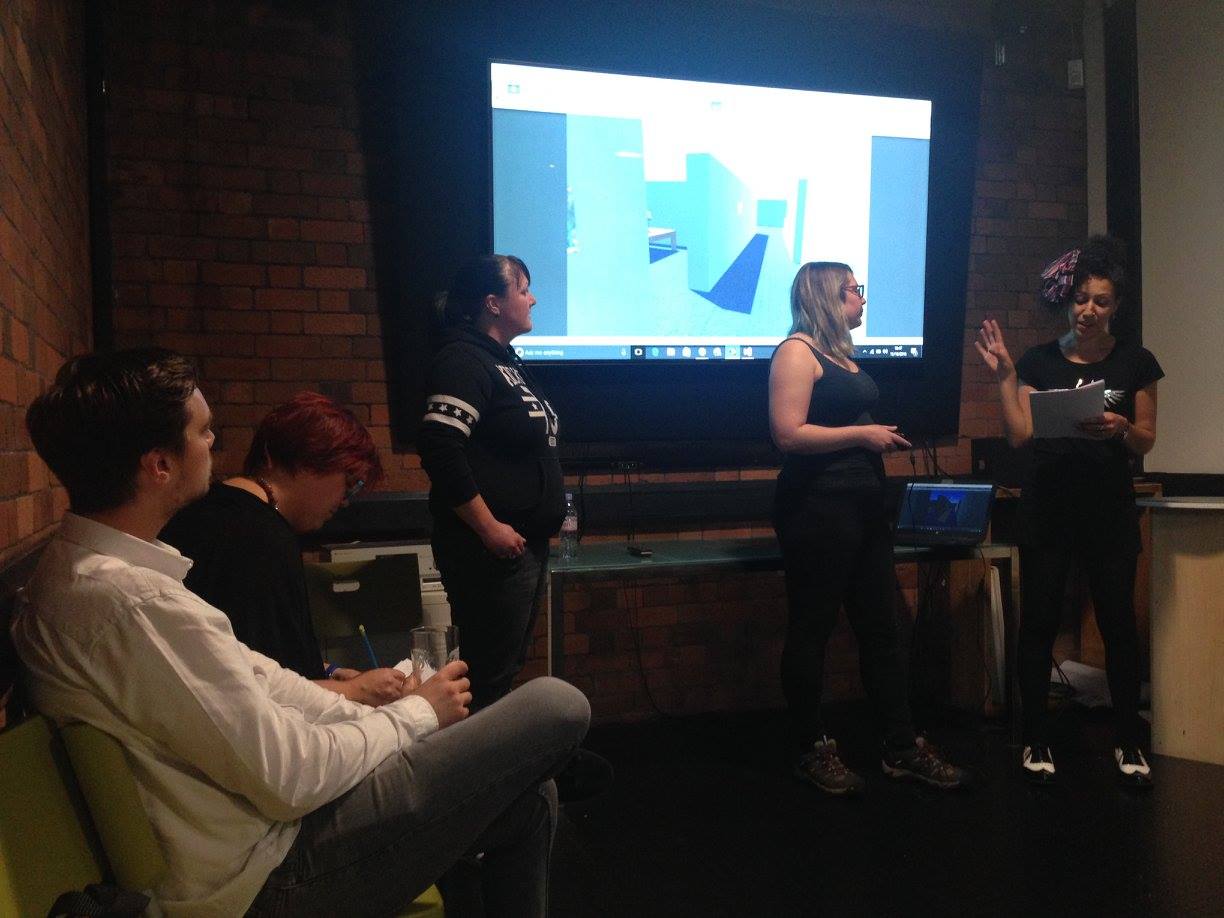 With real-world learning and experiences at the very heart of what we do at dBs Music. Student's are encouraged to network and get involved with their relevant industry as much as possible. Recently, dBs Music student Sharon Taylor, who studies on our Sound For Games & Apps course did exactly that and applied to take part in the XX+ Game Jam in Bristol.
With only 24 spaces available, Sharon decided to take the plunge and team up with other people to help create a game. Then, eleven hours later, Sharon's teams game idea was awarded the Audience Choice Award making it the game their fellow game jammers would most like to see finished. We spoke to Sharon to find out how it all happened...
"I rocked up to the XX+ Game Jam without knowing anyone", explained Sharon, "But just decided I have to chat with all the people there. Most were programmers, artists, writers... but I was the only audio designer! They only gave us an hour to meet and chat with everyone there, and then decide who we want to group up with. I met two woman, Claire Morley and Chella Ramanan. Claire was a programmer and Chella a script writer and after chatting with everyone, we decided to group up.
"Under crazy pressure, as they gave us our theme, which was 'borders', and we had five hours to get something together before another six hour session the next day, not much time at all! We didn't have a finished product obviously, but we had a start to the game, which we then had to present to everyone at the deadline. In the end our game 'Before I Forget' won the Audience Choice Award. As a team we now hope to have the final game finished by February!"
Click the link below to read Sharon's fellow team mate, Chella's article on the event.
FIND OUT MORE
www.gameindustry.com