For the past few years
dBs Music Plymouth
has been the main supplier of sound reinforcement equipment for a local festival held just outside Liskeard in Cornwall.
Knee Deep
festival celebrates the simple things in life including music art and food. This year, it was blessed with a mixture of glorious sunshine and pouring rain across the weekend, though festival goers and staff alike were prepared for all eventualities with wellies, sun cream and shades at the ready. Roughly one thousand people attend to watch bands from across the country as well as some from as far afield as the USA!
The dBs Music sound included two Live Sound tutors, Olly Wickes and Leo Brown as well as a number of students, both current and alumni. The students mainly operated independently, running their own stages as well as setting up the PA, FOH (Front Of House), and monitoring positions themselves. The sound for all of these stages was second-to-none and kept the party going all weekend.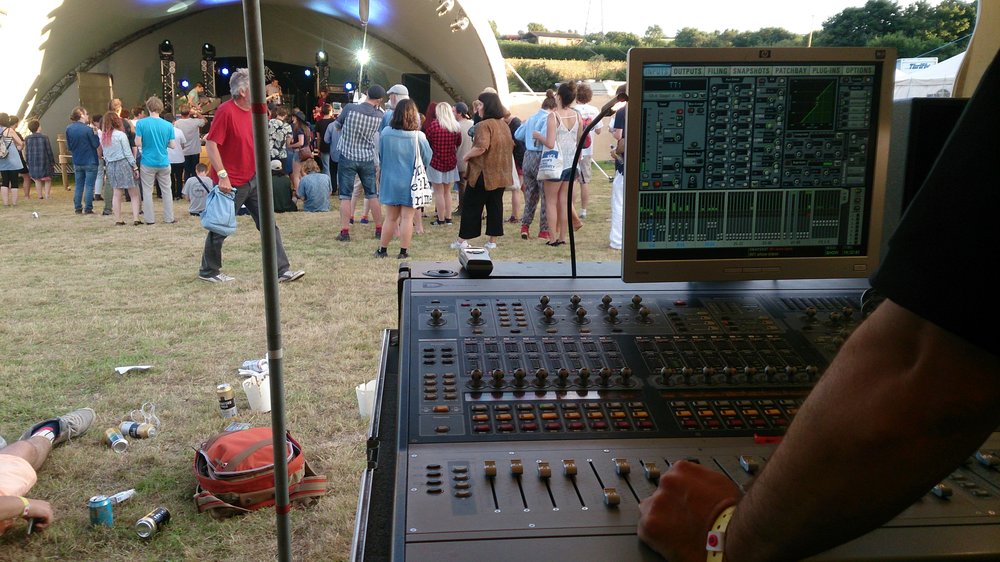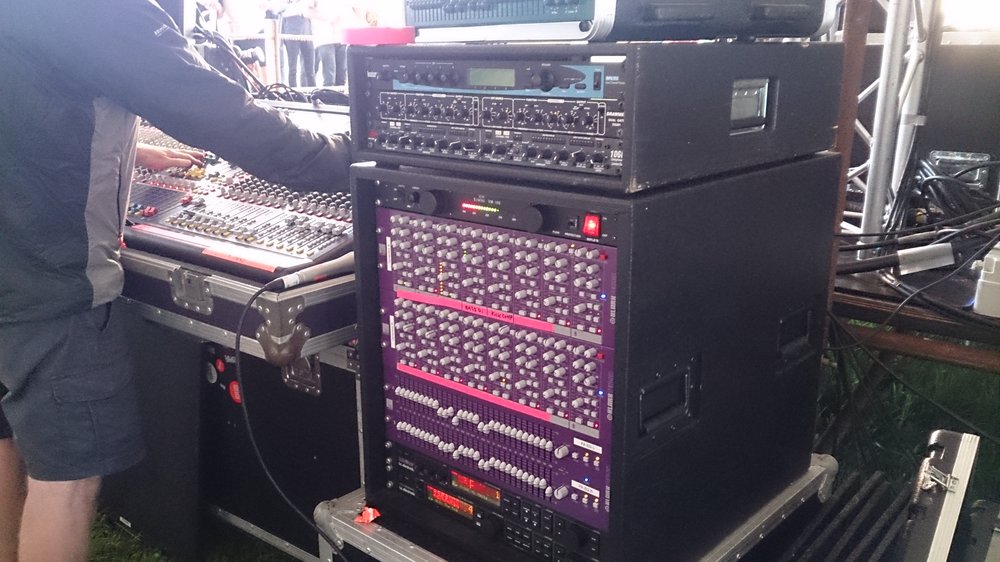 The Main Stage
The biggest of the three stages on site, this stage plays host to a wide range of music from Indie Rock, Hip Hop, Psychedelic music and everything in between. The PA setup for the stage was a sub hired d&b Audiotechnik ground stacked V series system including 2 x V-subs and 3 x V8 top boxes. The on-stage monitor system included an 8 way mix of Martin Audio LE1200 wedges and a WS18X/W2 drum fill. The monitor desk was dBs Music's Analogue Midas Verona, which coupled with an analogue outboard effects and GEQ rack gave the monitor engineer complete dynamic and creative control of the sound on stage. The Digidesign Profile was used at FOH, and allowed the FOH engineer to use a host of plug-ins to sculpt the sound in the audience area.
This stage played host to up and coming bands such as the Flamingods, Whitney and Dream Wife all of which had the crowd in the palm of their hand with their music, complimented perfectly by the rural surroundings and glowing sunset.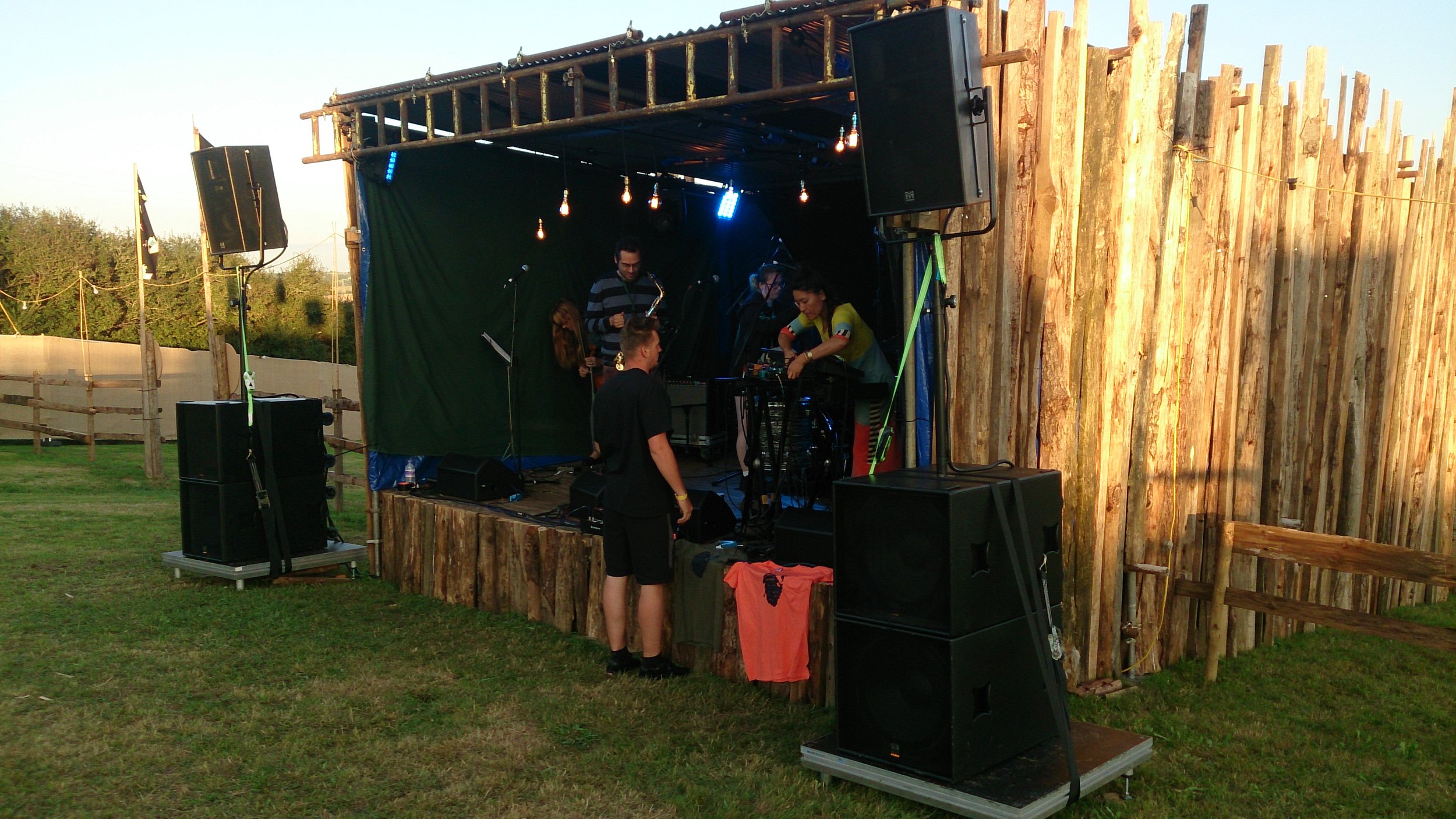 The Acoustic Stage
This small stage was manned solely by dBs Music students, who did a fantastic job of setting up the rig as well mixing the bands. This stage was a bit more laid back the other stages with more down-tempo acts providing the crowd with a perfect soundtrack to their summer.
During the evening the energy increased with some of the acts incorporating a few electronic elements to their repertoire which quickly got the crowd on their feet. The desk used on this stage was an Allen & Heath QU24 which was used to mix both the monitors and main PA. The QU24 can also wirelessly connect to an iPad so that the engineer can move around the crown and tweak the mix from a crowd's perspective, allowing for a better sounding mix.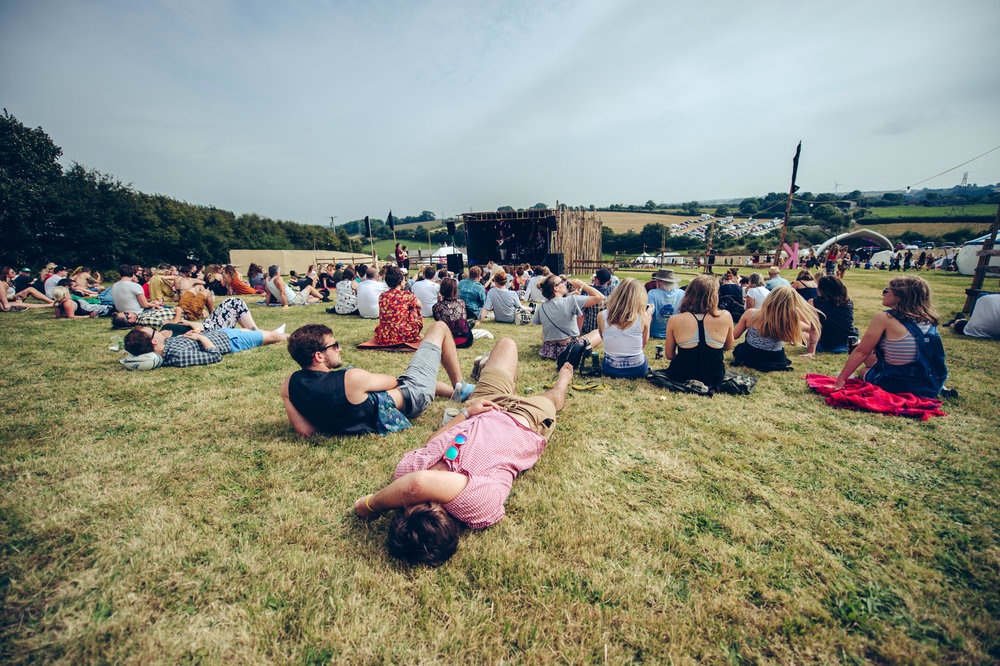 Our dBs Music promo stall was also at Knee Deep, we had some kit to demo and had people coming up to play on some of our gear such as a Moog Slim Phatty, Roland TR-8, Ableton Push and Korg Little Bits. If you see us at any festivals you're next summer, make you come over and say hello!!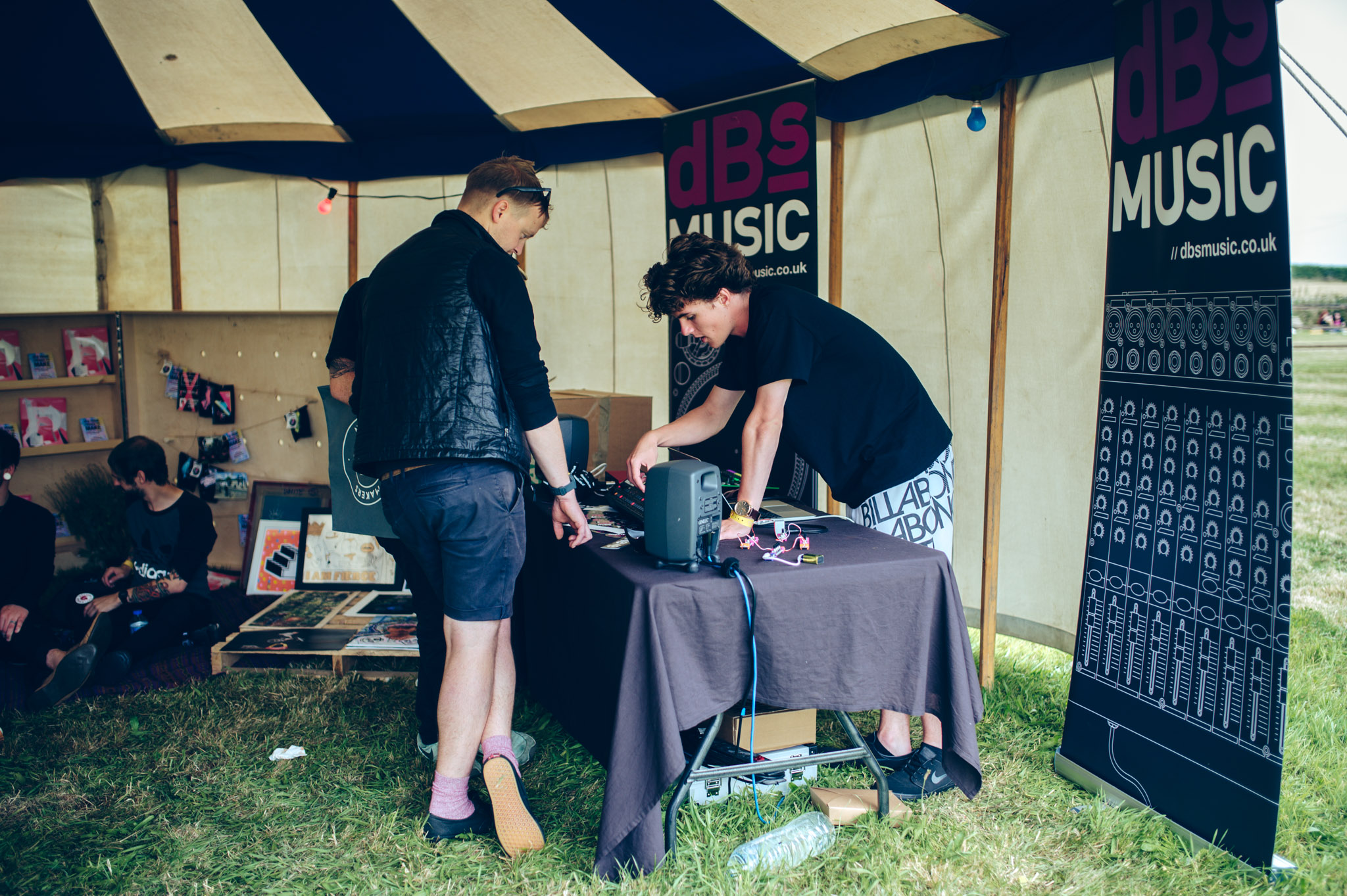 The weekend was a massive success with both staff and students doing an excellent job. Special thanks go to Ben Tucker, Ben Malley, Harry Reeves, Sam Cutler and Nicole Higgins who were the student team consisting of both present and alumni students at dBs Music.
The team once again showed that dBs Music students have everything it takes to make it in the audio industry and are able to conduct themselves in a professional way that enables them to be picked again and again to work at these events.