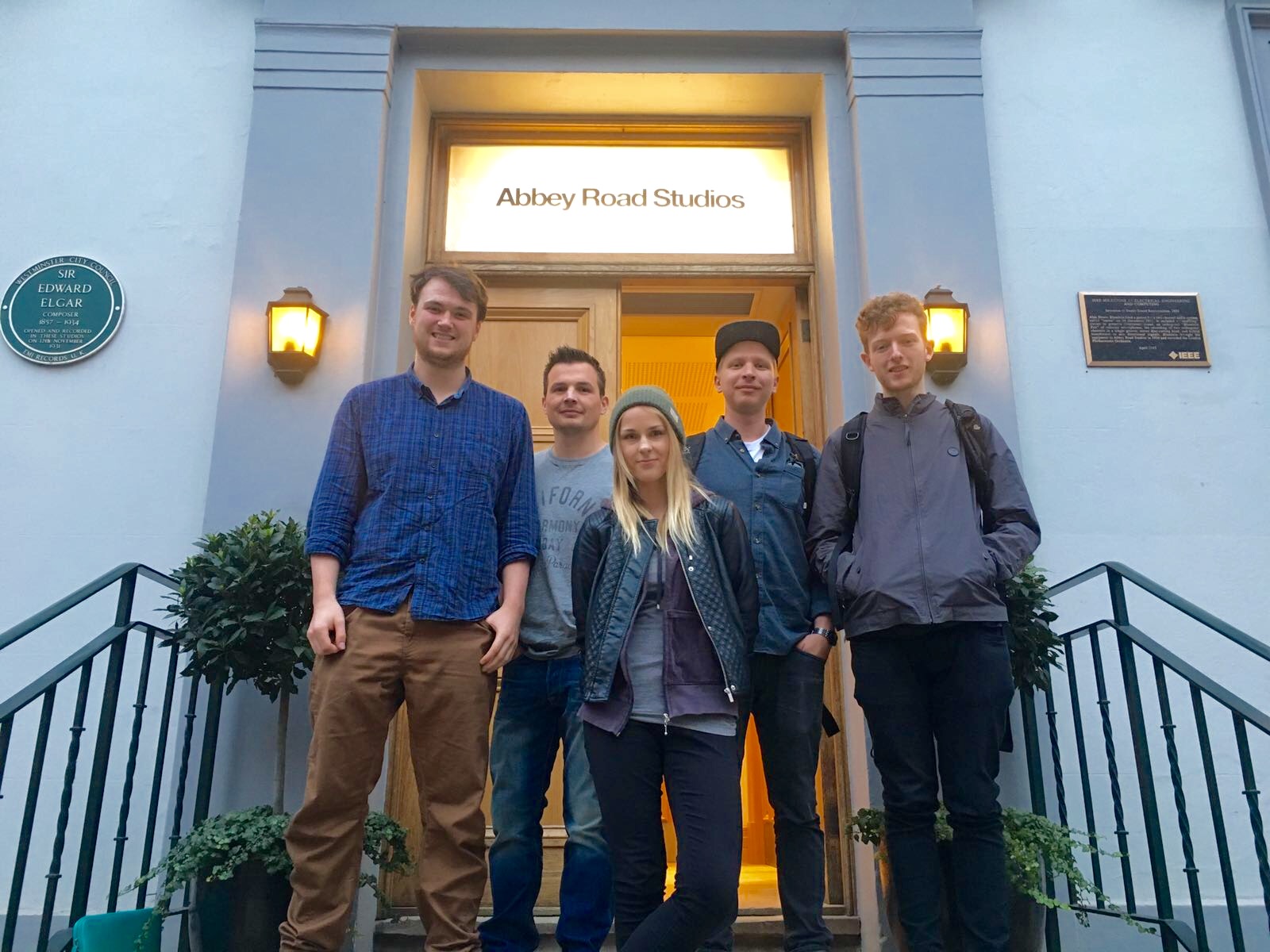 Recently, five of the best performing dBs Music Bristol Music Production students were chosen to visit Abbey Road Studios and the mastering studio of Abbey Road mastering engineer Christian Wright.
"The winners achieved the highest marks for their second year BA mastering module last semester." explained, Kris. "Christian called me afterwards and said he was impressed with their unmastered mixes which is always a good sign from the golden ear of a mastering engineer!"
Now the final masters are complete, Christian will be sending the mastered digital files and copper acetates soon!
FIND OUT MORE
www.abbeyroad.com/mastering
www.dbsmusic.co.uk